4 Steps to Life-Time Commissions
(Earn lifetime commissions)


Milestone Rewards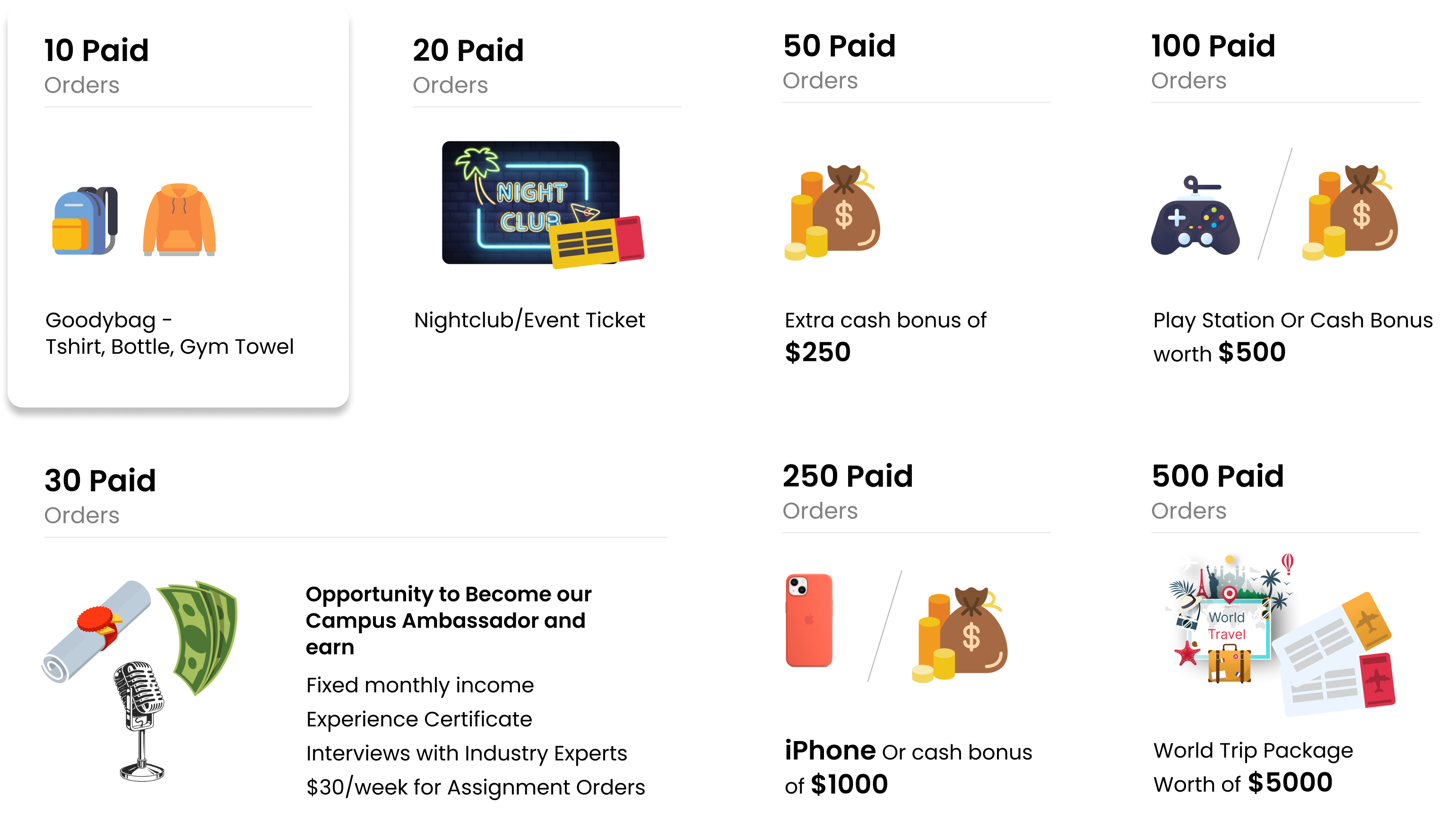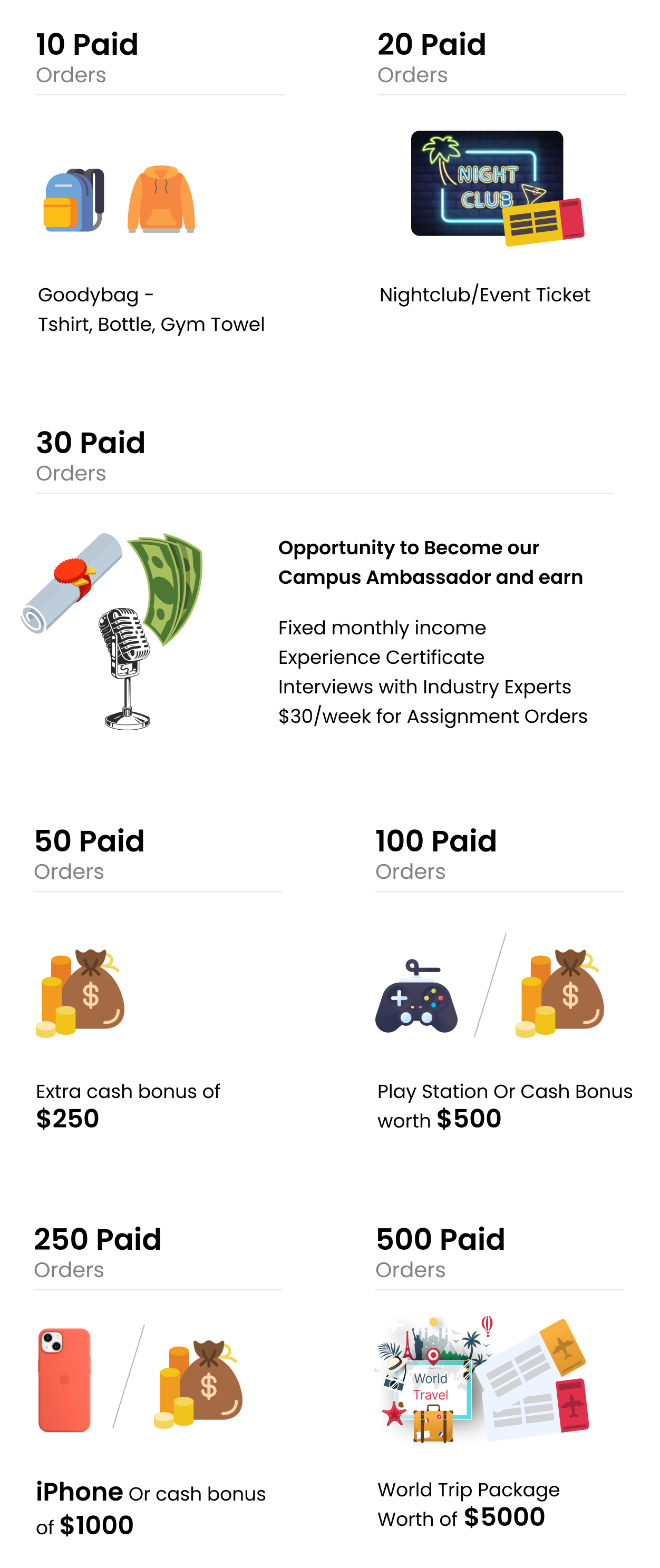 Disclaimer - The Above milestone awards are eligible for an average order value of $50 / order.
Build your future with TutorBin
Let us walk you through the journey that can aid you in building your affiliate network in the knowledge business. The process is easy to understand and follow
Share Your referral code with students in your network

You can share your unique referral link or code across your network. You can use social media to do it as well.

Signup with your unique referral link or code

Once anyone from your network signs up by using your referral link or code, you will get notified that 1000 reward points are credited to your account

Successful Payment completion

After successful first transaction, you receive 30% commission while your referee gets a 30% discount on the amount of the order value

Earn lifetime Commissions!

From the second order onwards, you will get a 10% commission each time your referee place orders. Commissions directly credited to your TutorBin credit.